Cascading Flower Box- Build Your Own
This cascading flower box was my out for last week and it was so nice to have an excuse to be outside on the couple of beautiful days that we had!
Affiliate links may have been used in this post. If you buy something through one of these links I make a small commission that helps support my website (at no extra cost to you!)
My Cascading Flower Box Inspiration
So for this cascading flower box project I was inspired by Her Tool Belt. You can click here for a step-by-step tutorial and building plans to go with it!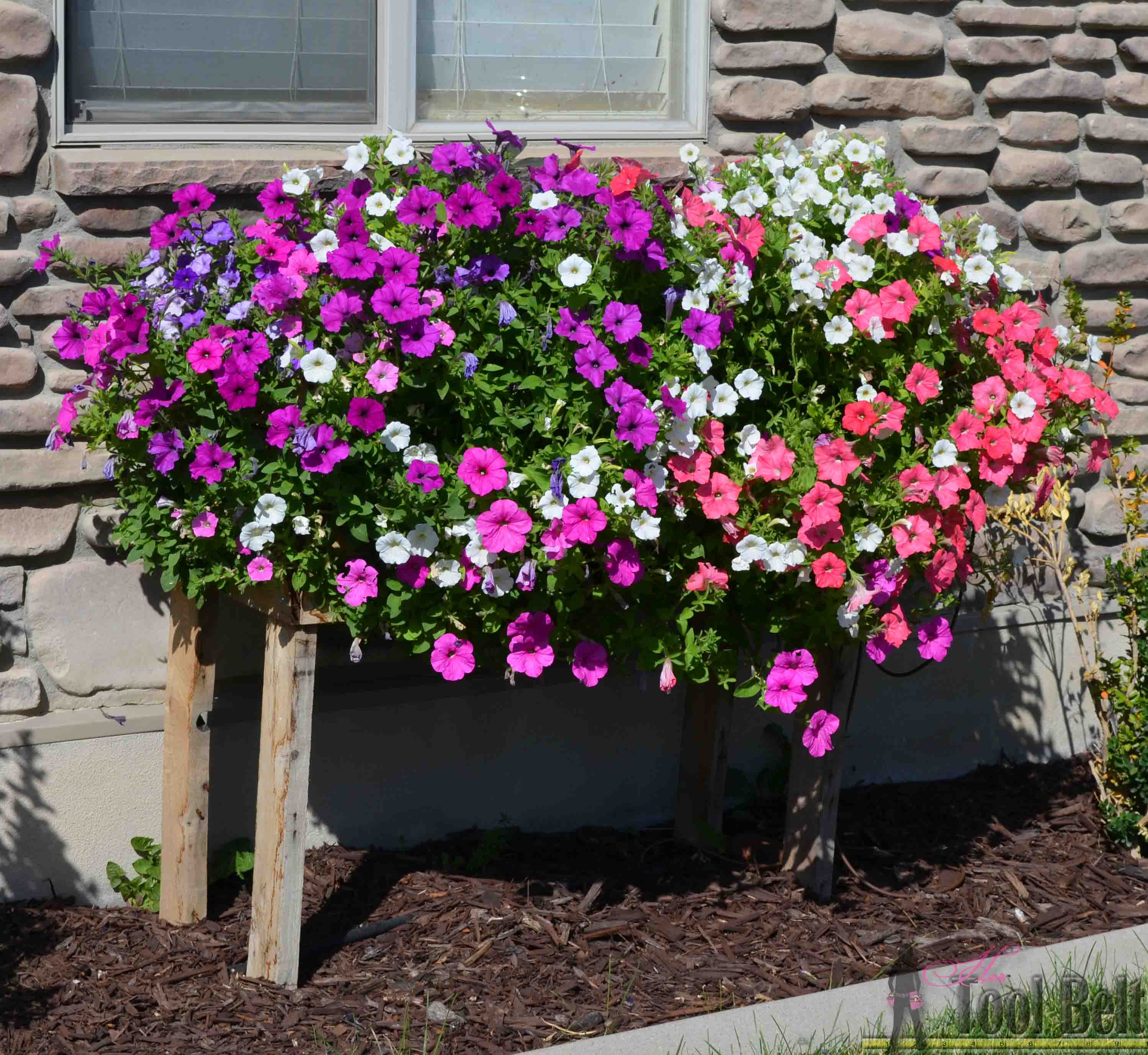 Flower Picture from Her Tool Belt
Here's What I Did Differently With My Cascading Flower Box
1. I wanted the front of the flower box to overlap the sides instead of the other way around. So to do this I adjusted the length of the 2x2s that connect the front and back legs. (hers were 15" mine are 16").
2. The second adjustment that I made to this cascading flower box was the length of the front and back boards. Because I was trying to use materials that I already had for this project, I used some 6' cedar fence boards. So i cut them in half giving my cascading flower box a length of 36" instead of 40" like the plans said to do.
3. The last thing that I did differently was I added less holes on the front of the box. This was a result of having a shorter flower box. There wasn't as much space for as many holes as the plans had in them.
And that's it!
This cascading flower box was fun and will hopefully be rewarding throughout the whole summer. I will have to post some pictures throughout the summer of the stages of the flowers. (hopefully I don't kill them!)
Check out Her Tool Belt for the plans and for some very inspiring pictures of her flower box throughout the summer. It is seriously nothing short of amazing!
The video process of this project is in my Instagram highlights under "cascading box", so come join me over there! DM me i'd love to get to know you!!
If you're looking for more inspiration for your outdoor space this spring check out these 15 flower box plans and tutorials, and this tall planter box tutorial, perfect for a small front porch!! For a super quick flower box for a beginner click here.
Come see me on Instagram for behind the scenes action of these fun projects.
Thanks for stopping in! I hope you have a great week! Come back often for more project inspiration and motivation.